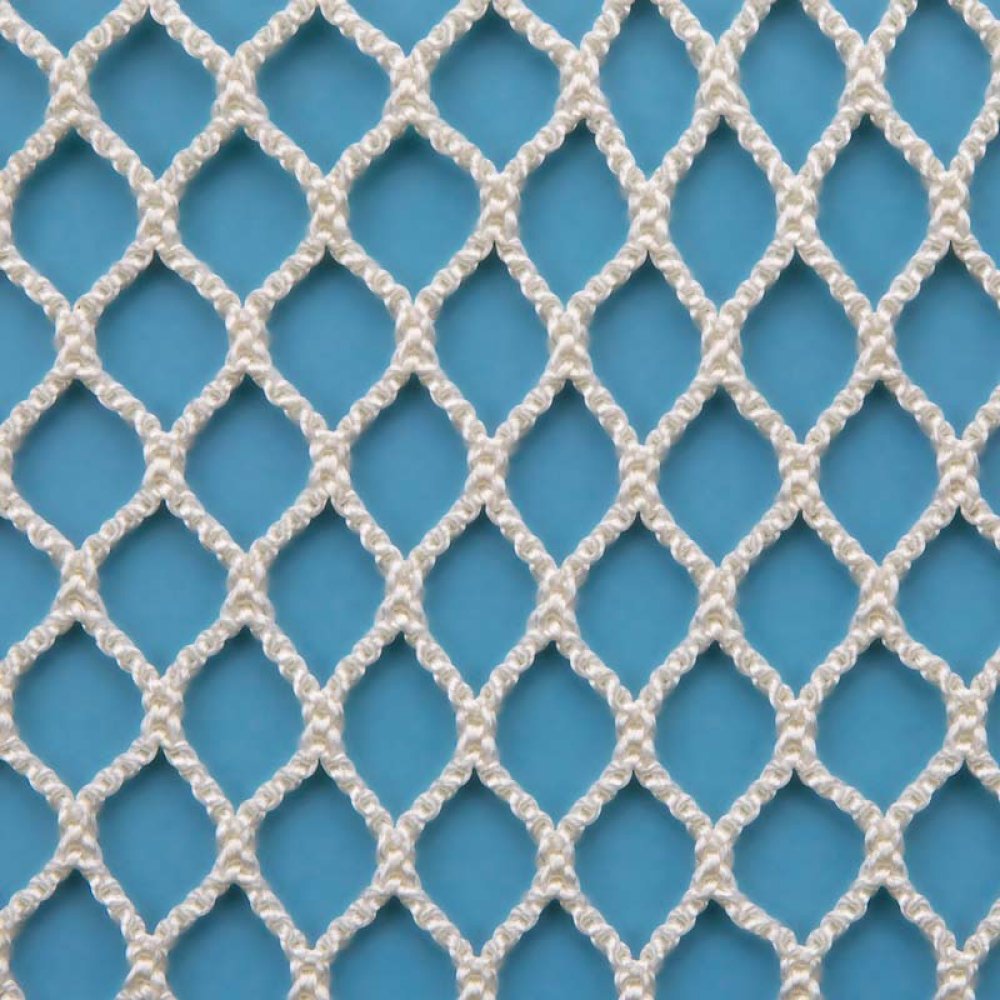 Polyester Knotless Net
This net is used for the construction of aquaculture cages in sites less exposed to the weather. It is made of top quality, high tenacity polyester, treated against UV rays, ladderproof knotless weaving, diamond knit, to facilitate the messing up during cage sewing operations. It can also be hexagonal knitted.
Characteristics:
- Good abrasion resistance.
- Good breaking strength.
- Good price-quality ratio.
It can be produced in natural colour or sample-dyed.
| Titles | Mesh size | Net width | Net lenght |
| --- | --- | --- | --- |
| 210d/36, 210d/48 210d/72 up to 210d/700 | From 8 mm upwards | Up to 1520 meshes | Upon request |
Products of the same type