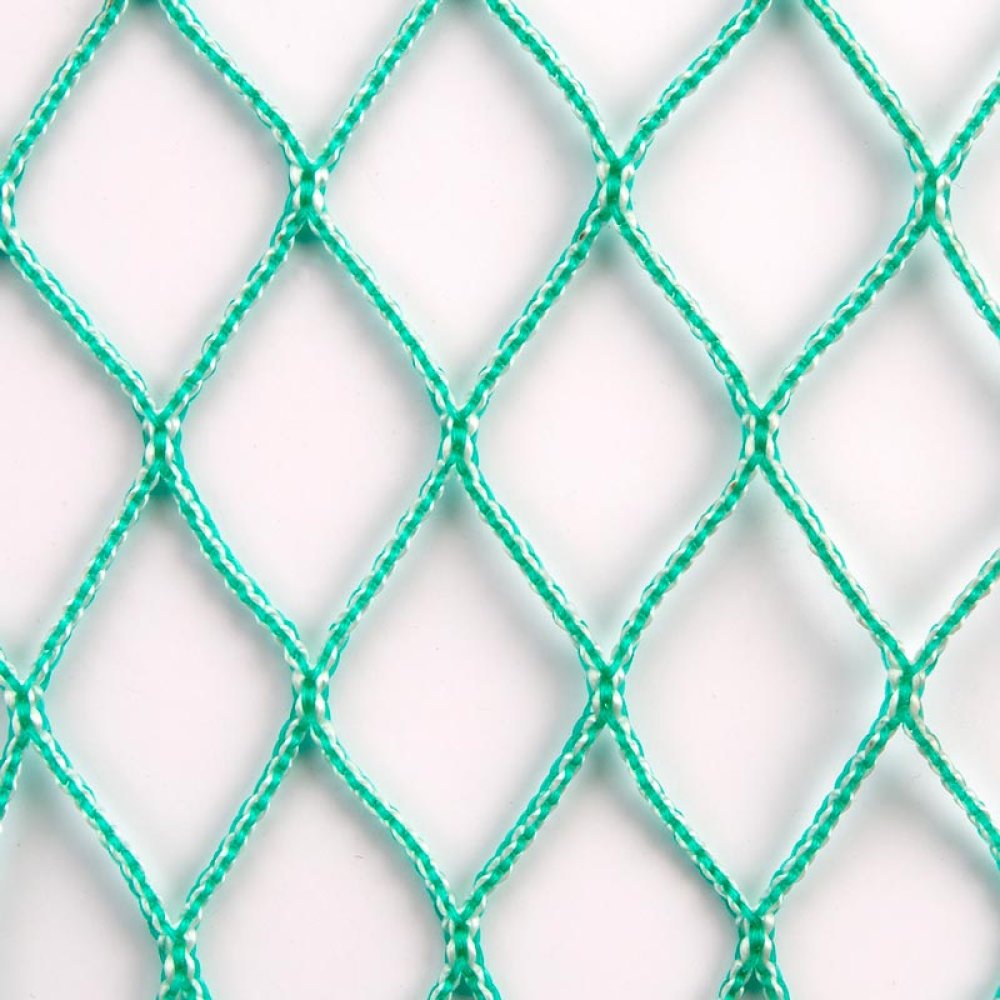 Nylon and Polyethylene mixed knotless net
Developed to combine the advantages of using different raw materials, high tenacity nylon and polyethylene, it combines a good breaking strength with excellent resistance to washing and the bite of marine predators.
It is knotless woven in diamond or hexagonal ladderproof mesh, as required.
Characteristics:
- Excellent abrasion resistance.
- Good resistance to breakage.
- Easily washable.
| Title | Mesh size | Net width | Net lenght |
| --- | --- | --- | --- |
| 3x4, 6x4, 9x4, 10x5 | From 8 mm upwards | Up to 980 meshes  | Upon request |
Products of the same type