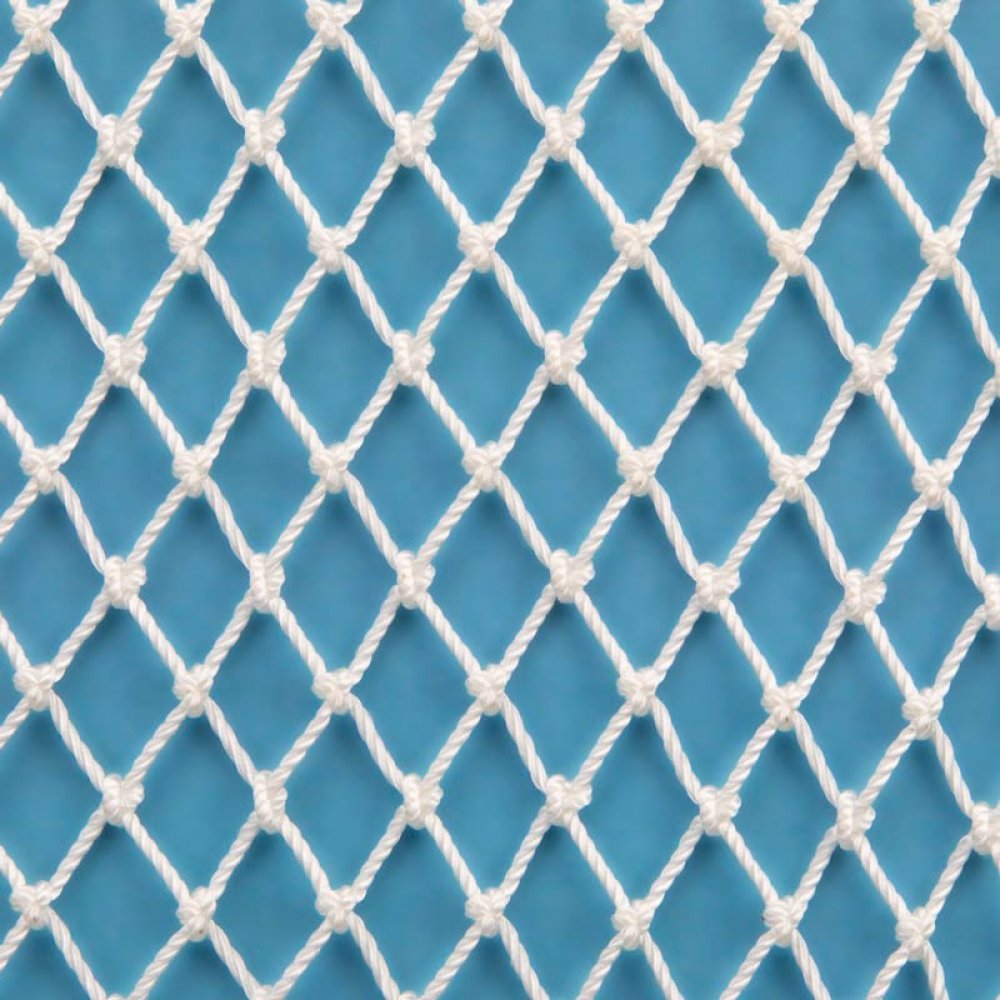 Nylon multifilament twisted knotted net
Multifilament net made of high tenacity UV-stabilised nylon, three-ply twisted, produced with a single or double knot, to guarantee the stability of the mesh even at the highest pulls. 
It is produced in its natural colour, but can be sample-dyed in any colour.
To improve performance, it is stretched either lengthwise or depthwise.
It is used in drift net, gill net and trawl net fishing, depending on the rating.
Characteristics:
- Excellent abrasion resistance.
- High resistance to tension.
- Very good handling.
| Titles | Mesh size | Net width | Net lenght |
| --- | --- | --- | --- |
| 210d/1, 210d/2,210d/3, 210d/4, 210d/6, 210d/9, 210d/12 up to 210d/400 | From 7 mm upwards | Until 700 meshes | Upon request |