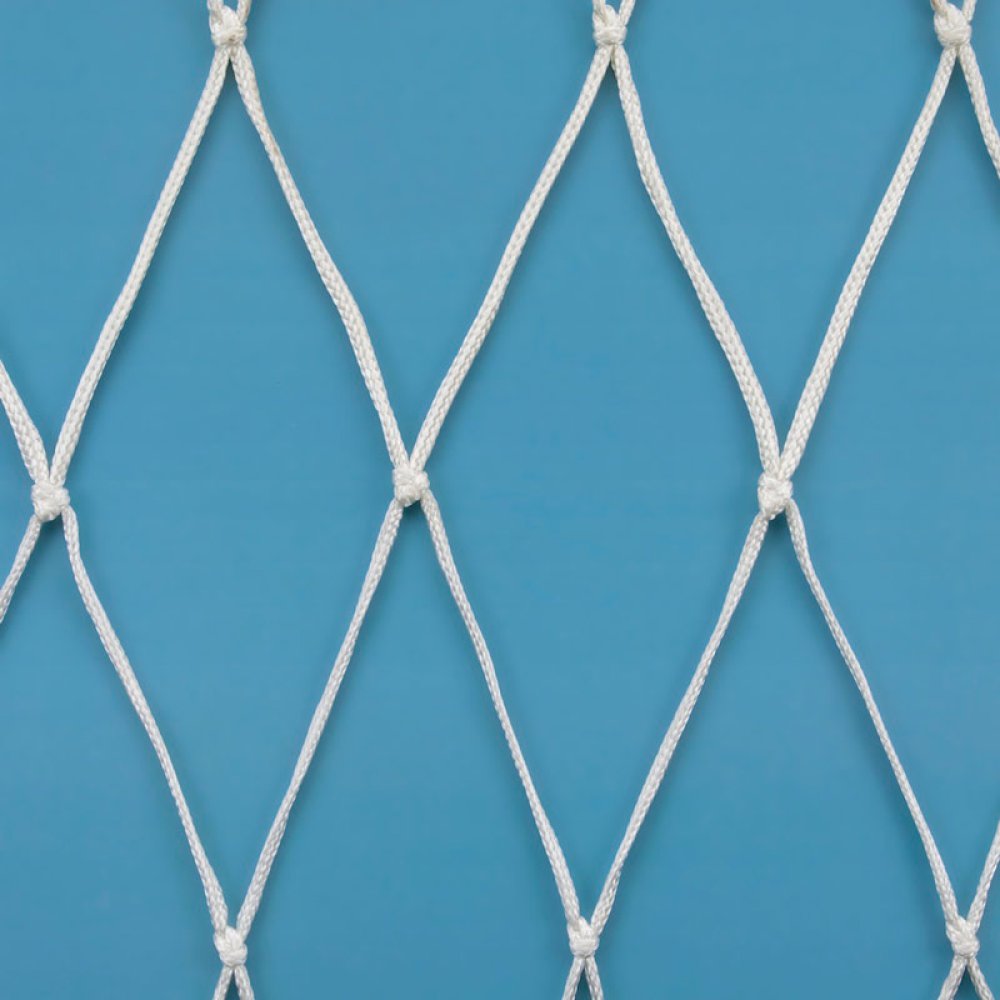 Nylon braided net
Characteristics:
Knotted net mainly used in industrial fishing where high net strength is required.
It is usually produced with a single knot, in different colours and with the possibility of a polymerisation treatment to increase its resistance to abrasion.
The braided knotted net offers:
- considerable tensile strength;
- excellent abrasion resistance.
It is particularly suitable to be used as a surrounding net.
| Knot | Standard Production | Mesh size | Net lenght |
| --- | --- | --- | --- |
| Single | Braid diameter Ø 0.8,1, 1.15, 2, 2.5, 3, 3.5, 4, 4.5, 5, 6 | From 15 mm up to 800 mm and more | Upon request |