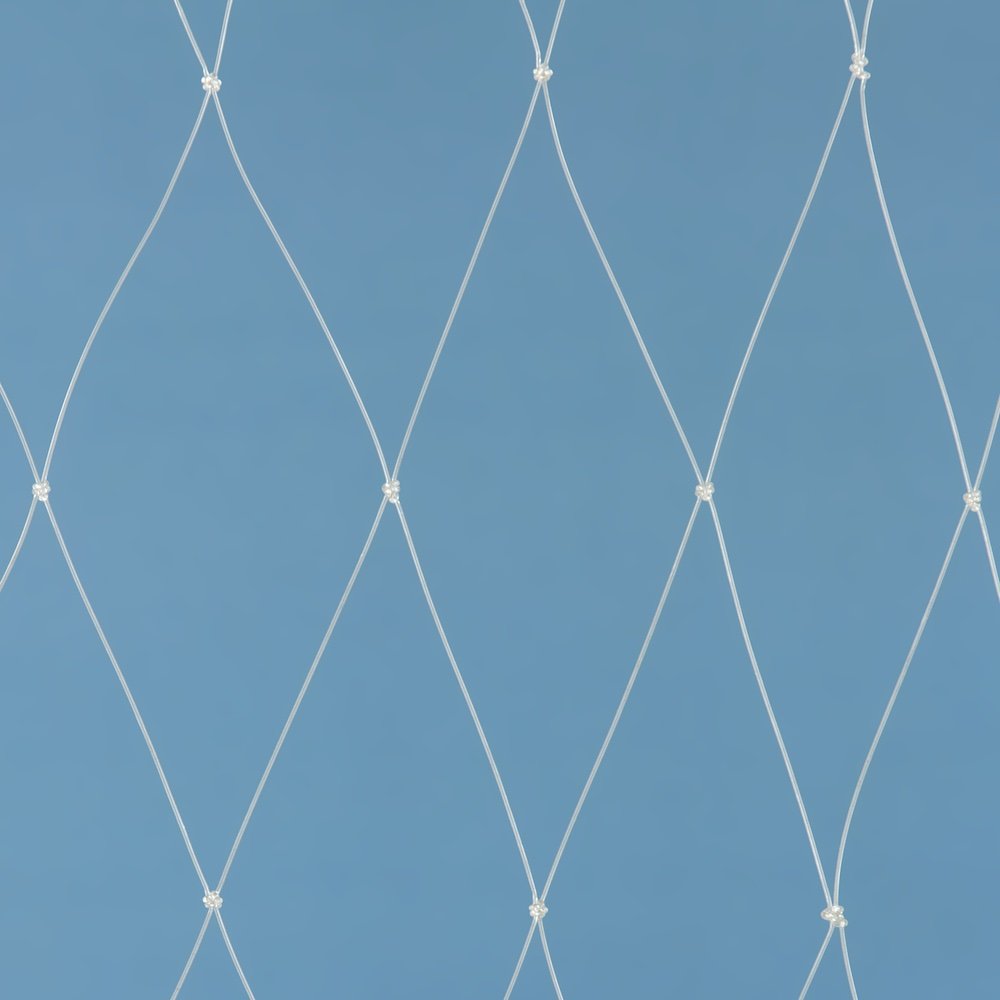 Nylon Monofilament Knotted Net
Knotted net, exceptionally rich in fish and transparent in the sea, used for drift and sport fishing, produced in high tenacity nylon monofilament, double-knot, to ensure the best knot-holding, in different thicknesses, usually in natural colour; it can also be customised in colours and reinforcements, according to particular needs.
Characteristics:
- High transparency and elasticity.
- Excellent abrasion resistance.
- Excellent mesh stability.
- Remarkable softness.
This net is particularly suitable to be used as gillnets.
| Title | Standard Production | Mesh size | Lenght |
| --- | --- | --- | --- |
| Single or double | 0.10, 0.12, 0.15, 0.18, 0.20, 0.25 up to 0.60; other sizes upon request | From 8 mm up to 250 mm | Upon request |