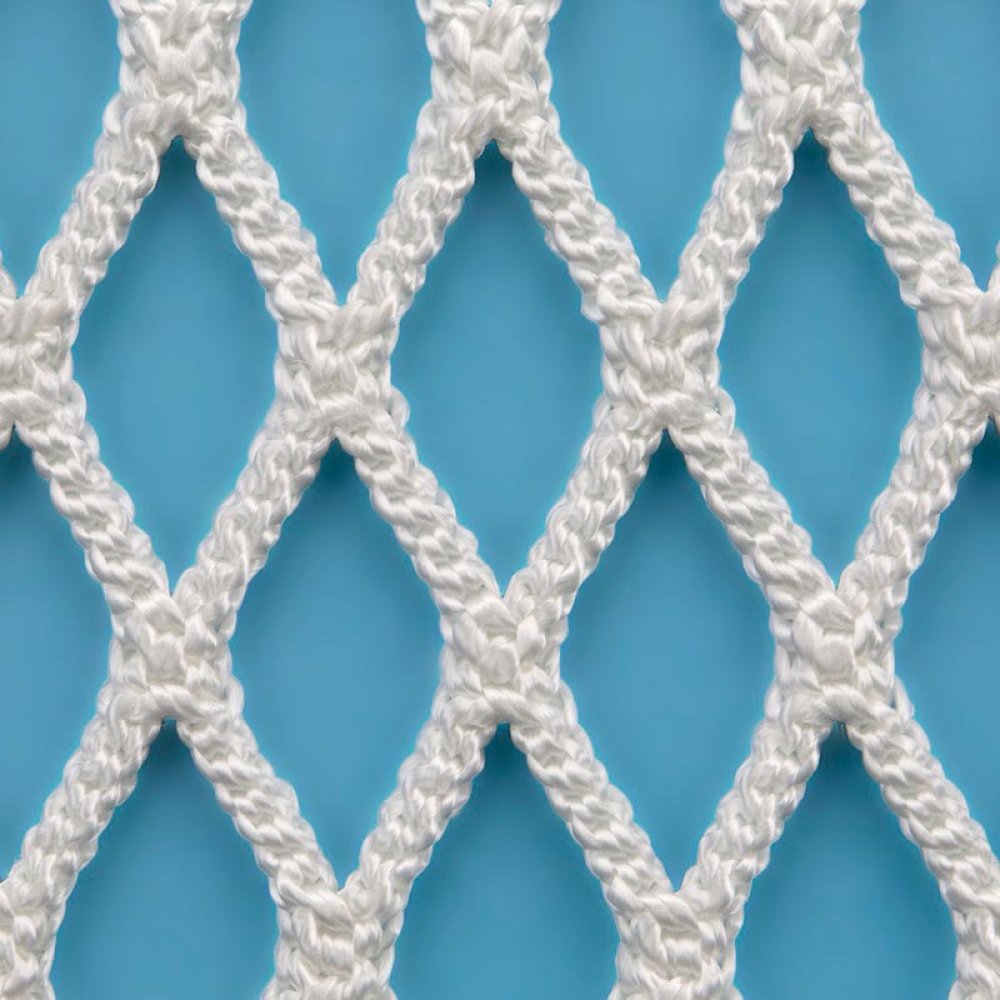 Nylon knotless net
It is a net produced with high-tenacity polyamide fibre, first choice, UV treated, ladderproof weaving, diamond mesh.
It is available in various titles and thicknesses and different heights, according to the requirements of use, in natural colour or dyed in colours on request, with special finishes.
Characteristics:
- Excellent abrasion resistance.
- High resistance to tension.
- Excellent price/performance ratio.
This net is particularly suitable to be used in trawling, surrounding, sporting and all kinds of fishing.
| Titles | Mesh size | Net width | Net lenght  |
| --- | --- | --- | --- |
| 210d/2, 210d/4, 210d/6, 210d/9, 210d/15 up to 210d/500 mm | From 1 mm upwards | Up to 1520 meshes | Upon request |