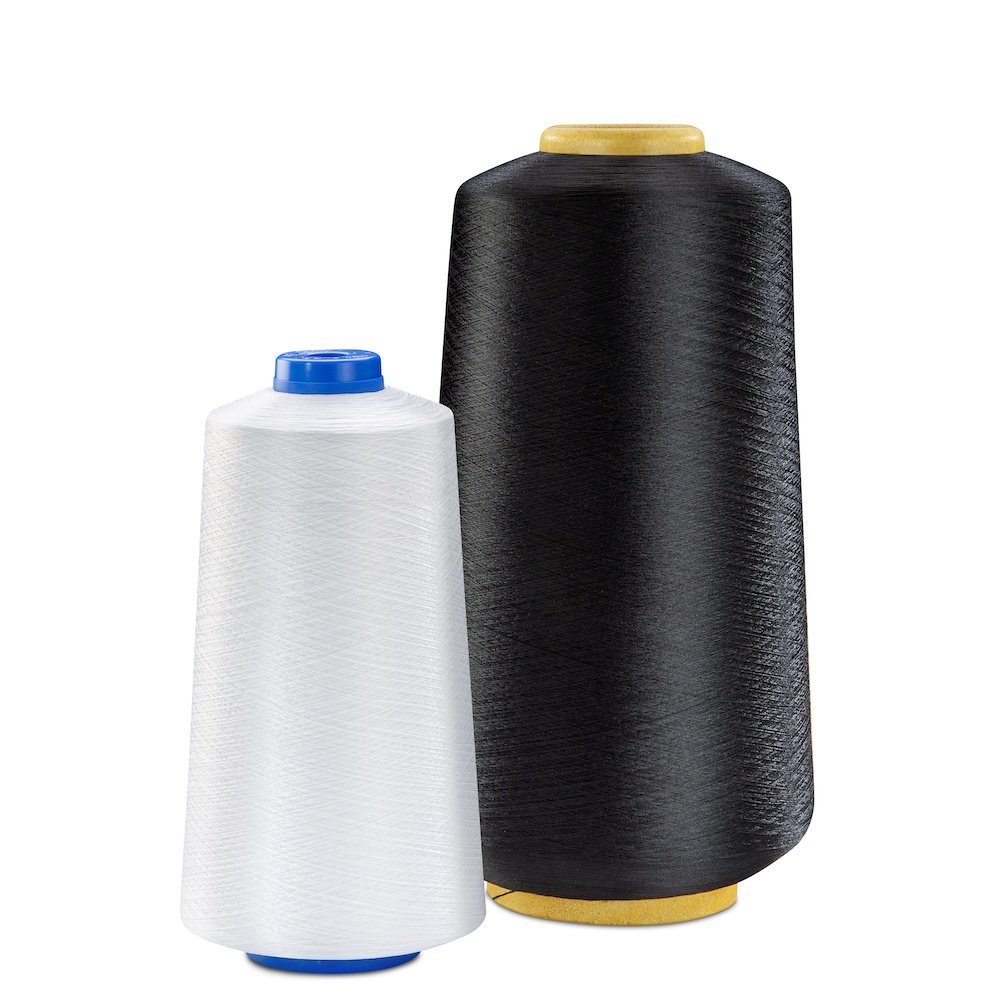 ZEPHIR
Texturized continuous filament polyester
It's the classic polyester texturized sewing thread. Zephir's main features are great softness, good elasticity and high bulkiness, which confer it great covering power. Zephir is perfect for over-ending and seam covering, for the use of cut-and-sew on all kind of clothing, in particular for swim-wears and garments, where it's requested high extension combined with softness.
It's produced in a wide range of counts, which permit to work from the completely flat over-stitching on light clothes, to the covering on heavy clothes, at very cheap prices. Furthermore Zephir guarantees the possibility of working in a perfect needle-crochet combination, with the Star Gold sewing thread, being proposed in the same range of 240 colors: it's therefore the optimal solution to match sewing in the right and in the reverse side of clothes.
LABEL
Nm

PLY

COUNT
Dtex

MAKE-UP
yds/cone

NEEDLE
N°

110

1

110

20.000 mt

60/70

167

1

167

330 gr

70/80

220

1

220

330 - 500 gr

80/90

330

1

330

330 gr

90/100

Boxes of 12 pcs
LABEL
Nm

PLY

COUNT
Dtex

MAKE-UP
gr/King Spool

NEEDLE
N°

220

1

220

500 gr

80/90

Only for black and raw white color - Boxes of 9 pcs.
Products of the same type
High tenacity sewing thread

High tenacity sewing thread

Polyester spun at cotton cut

Polyester and cotton sewing thread

High tenacity poliester twisted yarn

High tenacity poliamyde twisted yarn

Texturized continuous filament polyester

Twisted polyester waxed yarn

Twisted polyamide waxed yarn