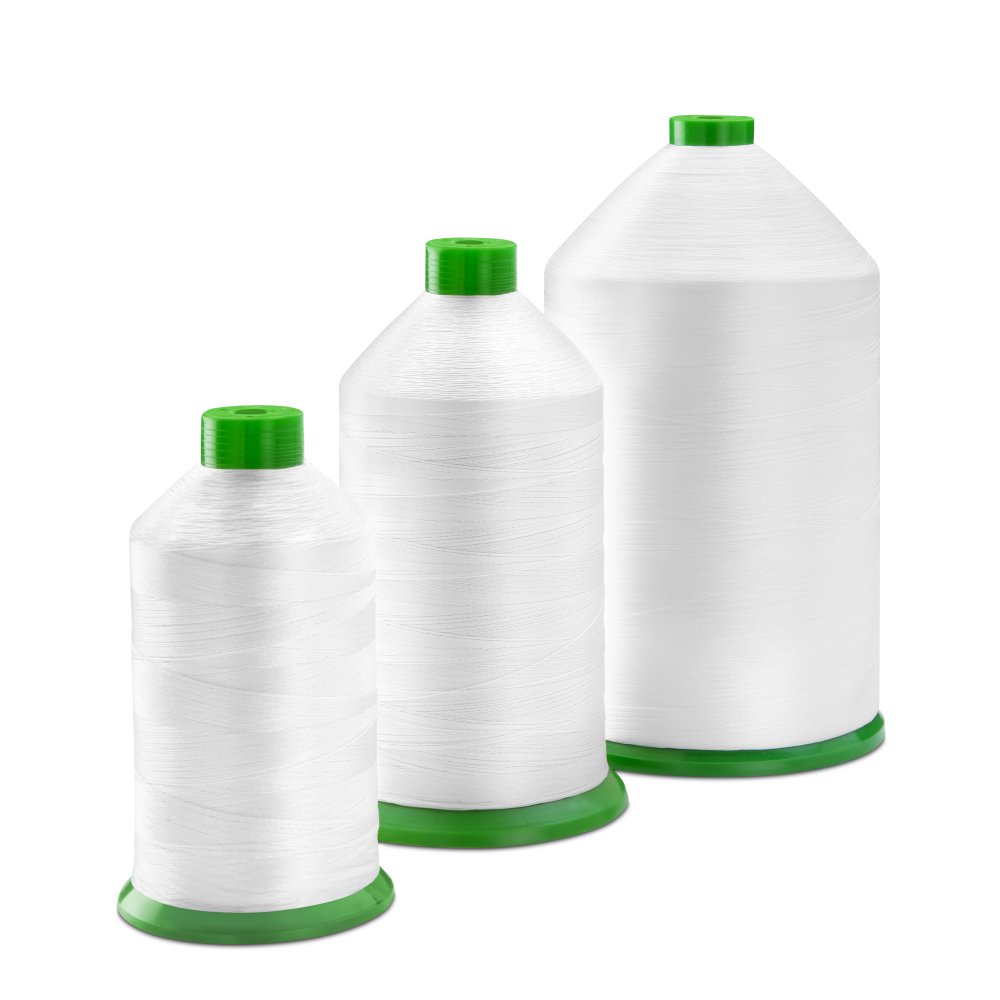 TENAXFIL PE RECYCLED
It is Cittadini's sustainable sewing thread, generally used for "heavy duty" seams in the footwear, luggage, leather goods, furniture and quilting industries when you want to make sustainable products.
Article of the highest technology, it is ennobled by the particular STS treatment, which gives it extraordinary smoothness, enhancing its compactness and resistance and, at the same time, improving its dimensional stability.
It is made of 100% recycled high tenacity polyester continuous yarn and is certified GRS 4.0 (Global Recycled Standard).
Tenaxfil PE Recycled is the ideal choice that combines pure sustainability with excellent sewing performance thanks to high tear and abrasion resistance and superior finishing and lubrication that reduces friction and abrasion of the needle.
TICKET
Nm
PLY
COUNT
Dtex
MAKE-UP
mt/KS
(Baby)
MAKE-UP
mt/KS
(Standard)
MAKE-UP
mt/KS
(Medium)
MAKE-UP
mt/KS
(Jumbo)
NEEDLE N°
80
3
110/3
4.000
8.000
16.000
32.000
80/90
60
3
150/3
3.000
6.000
12.000
24.000
90/110
40
3
220/3
2.000
4.000
8.000
16.000
100/110
30
3
280/3
1.500
3.000
6.000
12.000
120/130
20
3
440/3
1.000
2.000
4.000
8.000
120/130
Boxes of pieces:
20
12
9
14
 
Products of the same type
High tenacity sewing thread

High tenacity sewing thread

Polyester spun at cotton cut

Polyester and cotton sewing thread

High tenacity poliester twisted yarn

High tenacity poliamyde twisted yarn

Texturized continuous filament polyester

Twisted polyester waxed yarn

Twisted polyamide waxed yarn