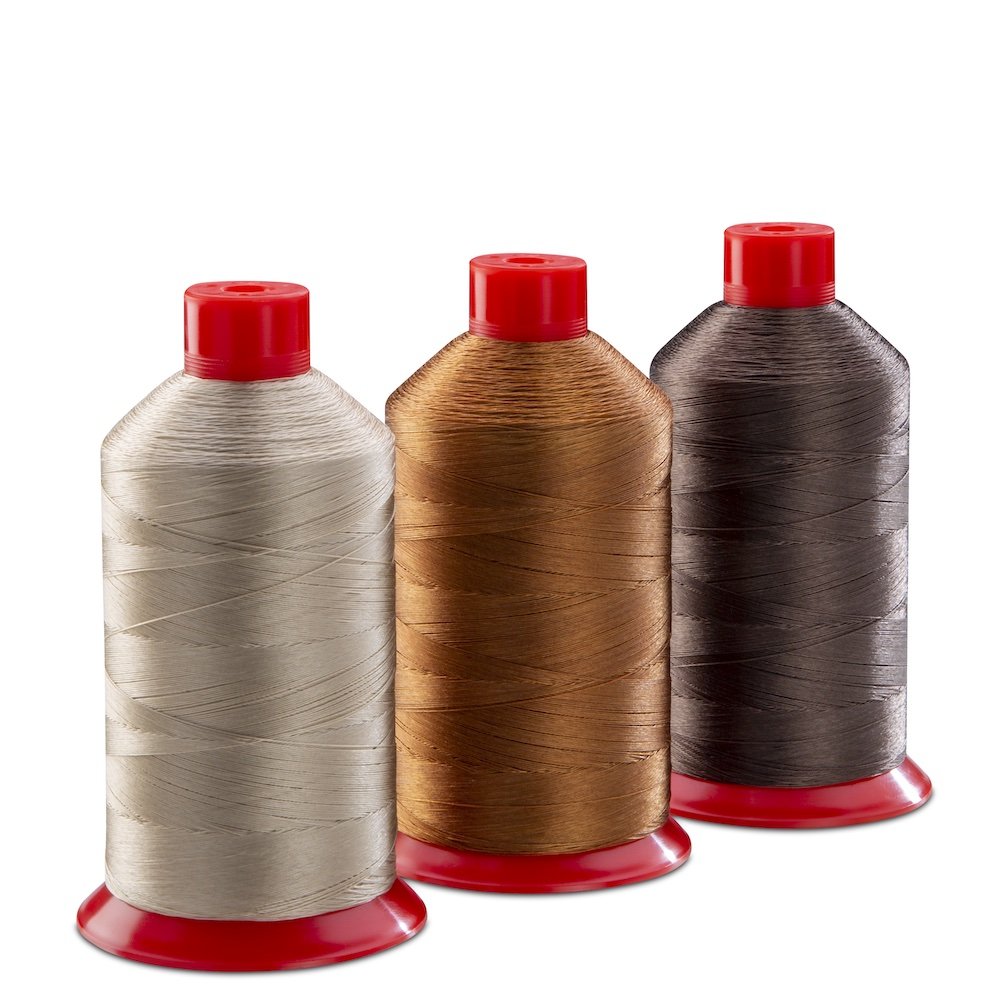 TENAXBOND
It is a sewing thread which is exposed to the chemical treatment bonderization through which is possible to obtain a single end yarn. The bonderization process increases the yarn resistance to heat, UV rays and abrasion, making it particularly recommended for any kind of heavy seam that are exposed to a very strong stress.
It's available in two versions: Monobond and Tenaxbond.
TENAXBOND
Polyamide High Tenacity, twisted at three ends, bonderized, with excellent resistance and seal; suitable for the sewing of footwear, both sports and safety, protective suits, technical articles, quilted furniture and mattresses.
TICKET
Nm

PLY

COUNT
Dtex

MAKE-UP
(mt/KS)

NEEDLE N°

80/3

3

117/3

6.100

80/90

60/3

3

156/3

4.600

90/100

60s

2

235/2

4.600

90/100

40/3

3

235/3

3.000

100/110

30/3

3

312/3

2.300

120/130

20/3

3

470/3

1.500

120/130

15/3

3

700/3

1.200

160/200

10/3

3

940/3

800

160/200

8/3

3

1170/3

600

240

6s

4

940/4

600

240
Products of the same type
High tenacity sewing thread

High tenacity sewing thread

Polyester spun at cotton cut

Polyester and cotton sewing thread

High tenacity poliester twisted yarn

High tenacity poliamyde twisted yarn

Texturized continuous filament polyester

Twisted polyester waxed yarn

Twisted polyamide waxed yarn