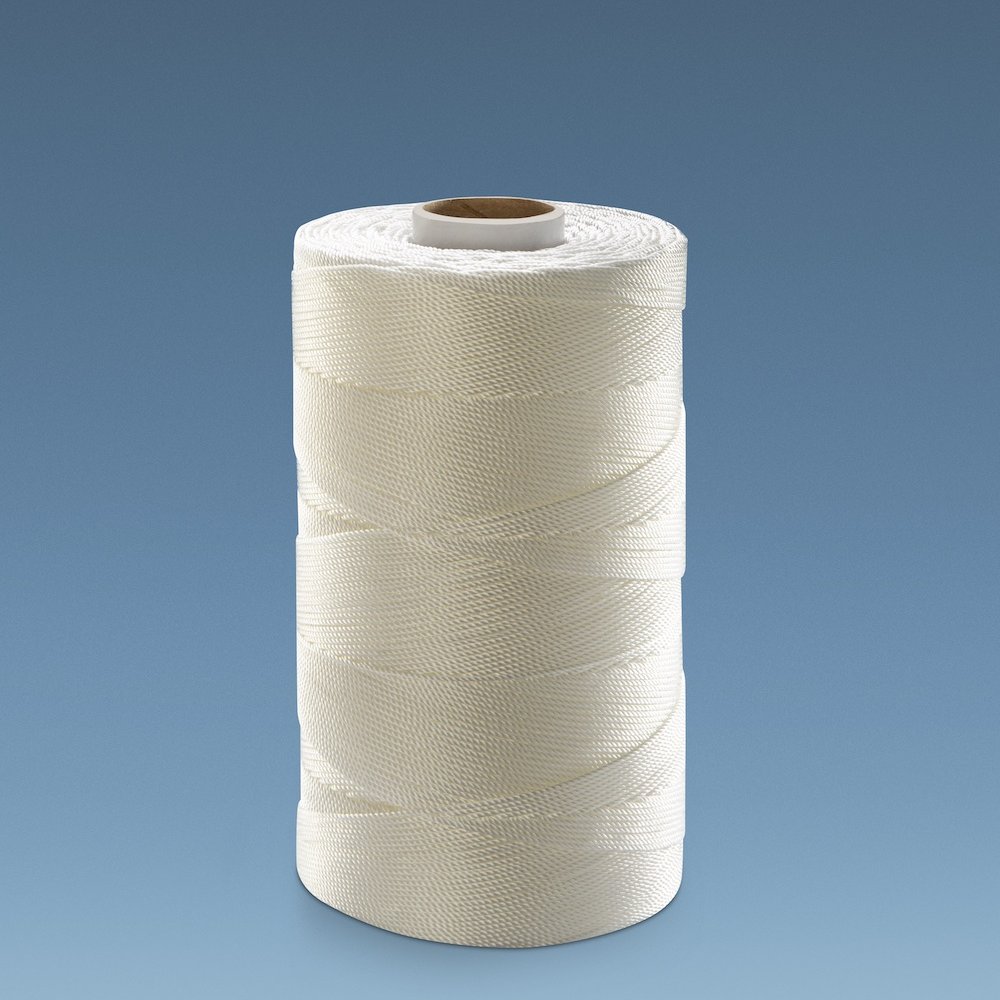 Nylon fishing twines
Nylon fishing twines are used for nets mending and mounting operations, and for all other activities where is requested the use of ropes with highest resistance, reduced weight and maximum flexibility.
Nylon fishing twines are produced using high tenacity polyamide fibre, characterized by highest traction resistance.
They are submitted to two types of balanced torsion:
- 1st torsion in S sense, for compound and cohesion of a single thread.
- 2nd torsion in Z sense, for the coupling of threads already prepared with balancing of final torsion.
Count

Ratio
MT/Kg

Breaking Load (N)

Standard spools

235/1

40.000

15

In crossed spools in following standard weights:

- Gr. 250
- Gr. 500
- Gr. 1.000

Industrial spools of 2,5 Kg

235/2

20.000

29

235/3

13.400

44

235/4

10.000

54

235/6

6.660

89

235/9

4.440

132

235/12

3.330

191

235/15

2.660

226

235/18

2.220

275

235/21

1.800

305

235/24

1.650

353

235/27

1.400

412

235/30

1.200

460

235/36

1.050

540

235/42

875

610

235/45

800

645

235/48

775

725

235/60

625

900

235/72

525

1.030

on request

 

 
Products of the same type
Nylon high tenacity twisted thread, for different uses

Nylon high tenacity yarn for technical application

Nylon high tenacity twisted thread

High Tenacity Polyester twisted yarn

High Tenacity Polypropylene twisted yarn