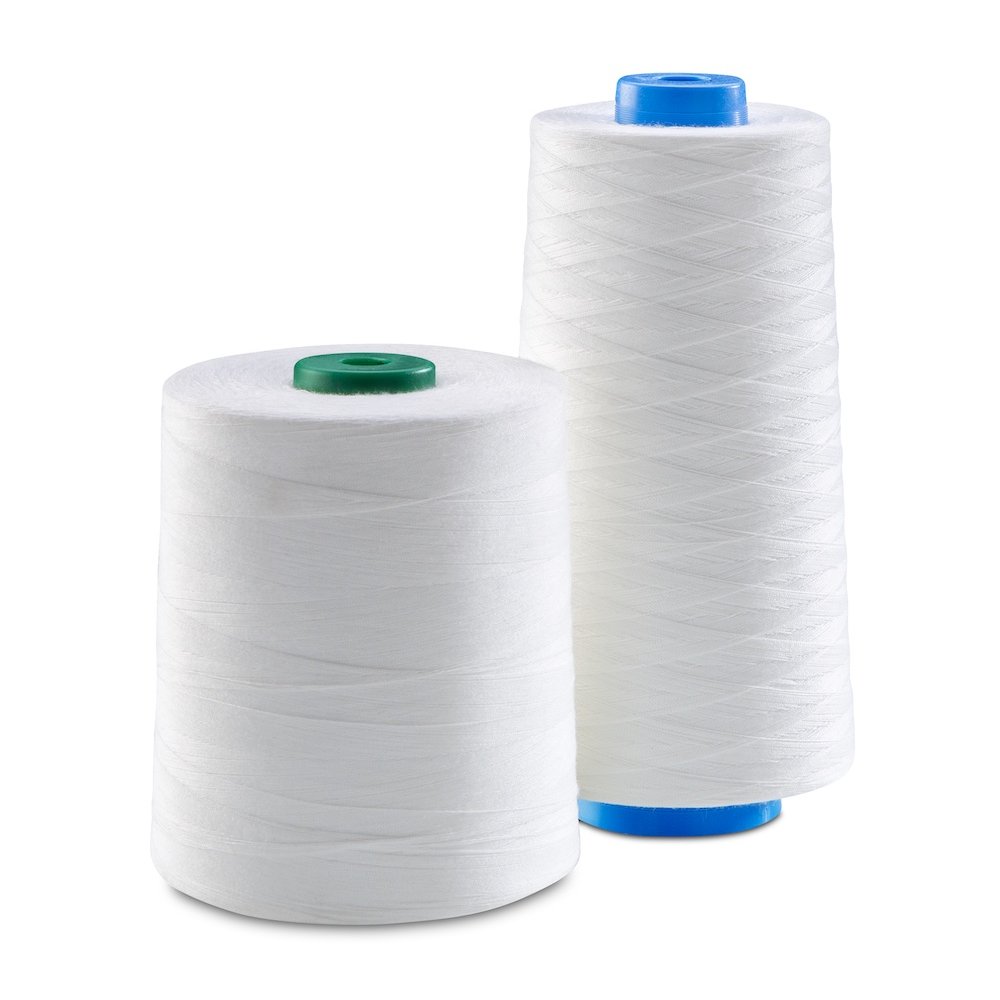 BLENDY
It's a new generation sewing thread, produced with advanced and modern technologies, with a first choice of polyester fibers.
Double twisted yarn, two plies, Core-spun, with the internal part or core made with high tenacity continuous filament polyester, with a special structure for the cover made with discontinuous filaments, in polyester fiber.
Exposed to a particular treatment, Blendy, has a very good dimensional stability and easy adaptability. This characteristic is very important to face problems in case of curled thread on not treated or very light materials. Particular attention is focused on the lubrication, made with sophisticated techniques and special ingredients to make the thread smoother, and protect it from the overheat of the needle, allowing its use on sewing machines.
TICKET
Nm
COUNT
Ne
PLY
COUNT
Dtex

MAKE-UP
Mt/cone

NEEDLE
number
36
16/2
2
740
5.000
110/120
50
29/3
3
610
5.000
100/110
75
29/2
2
406
10.000
90/100
120
45/2
2
262
10.000
80/90
Boxes of 12 pcs
Products of the same type
High tenacity sewing thread

High tenacity sewing thread

Polyester spun at cotton cut

Polyester and cotton sewing thread

High tenacity poliester twisted yarn

High tenacity poliamyde twisted yarn

Texturized continuous filament polyester

Twisted polyester waxed yarn

Twisted polyamide waxed yarn