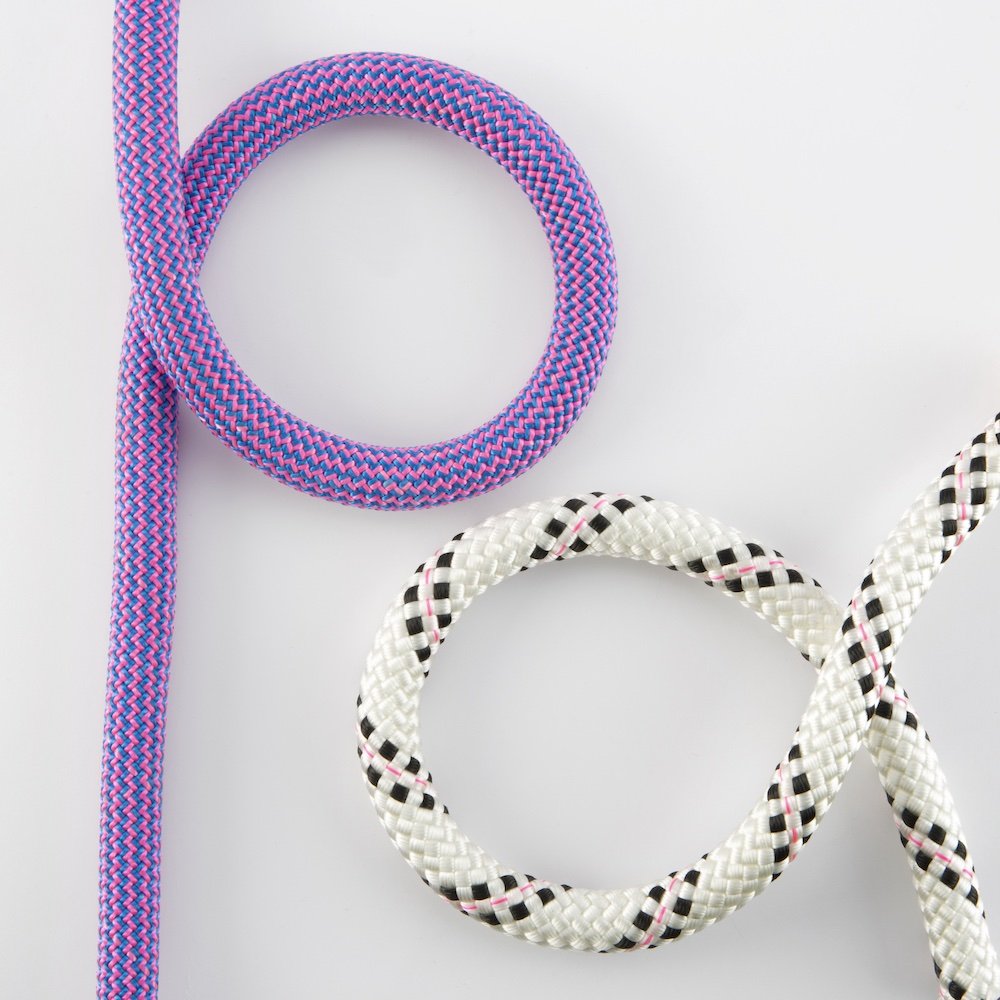 Rock climbing braid and Speleological braid
-Braid for "rock-climbing" is available Ø from 8 to 11 mm in different colors. We also produce a double braid for other uses, white or black . Other colors on demand Ø from 1,5 to 16 mm.
In addition to this articles we also have a fine but also very resistant rope for "mountain" uses and not only, bright colors, Ø from 2 to 8 mm.
-Speleological braid. Available Ø from 9 to 10,5 mm. White with black fleck. Particularly indicated for industrial works.
ROCK CLIMBING Braid
Diameter MM
Gr/mt
Resistance load Kg
8,0
43
1.550
9,0
57
1.800
10
71
2.100
10,5
73
2.500
11
82
2.800
Double ROCK CLIMBING Braid
Diameter   
MM
1,5
1,8
2,0
2,5
3,0
4,0
6,0
7,0
8,0
10
12
14
Resistance load
Kg
120
180
240
320
450
600
1.500
1.800
2.400
3.500
5.000
6.500
ROCK CLIMBING rope
Diameter MM
Gr/mt
Resistance load Kg
2,0
3,3
100
3,0
6,8
250
4,0
13
400
5,0
16
490
6,0
24
600
7,0
30
950
8,0
42
1200
SPELEOLOGICAL Rope
Diameter MM
Gr/mt
Resistance load Kg
9,0
55
1800
10,5
73
2700
Tolerance 5%+/- Loads shown are intended for new ropes