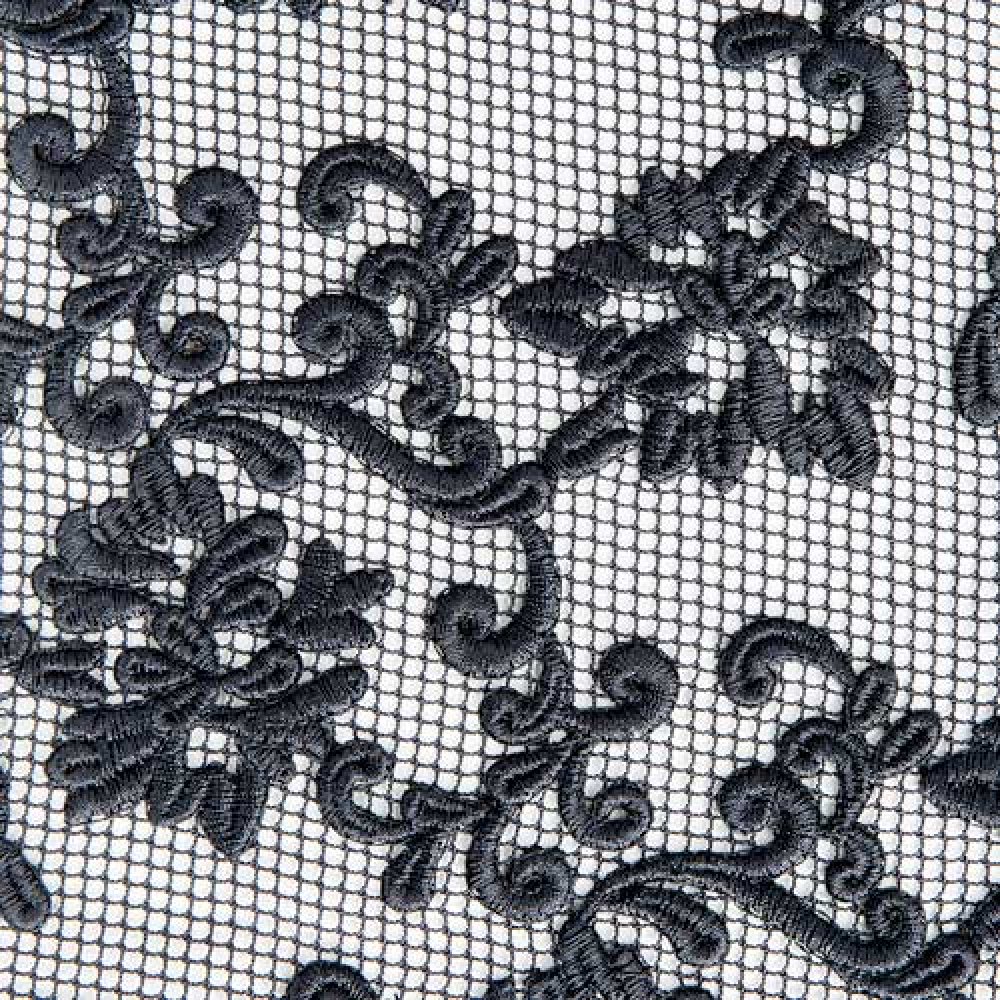 Embroidered Fashion Nets
Fashion nets can be embroidered for particularly sophisticated and elegant uses for the creation of clothes, bags and high fashion accessories.
Embroidery can be carried out on designs proposed by the customer.
The photograph shows an example of article SN 214 in black embroidered tone-on-tone with a floral motif.