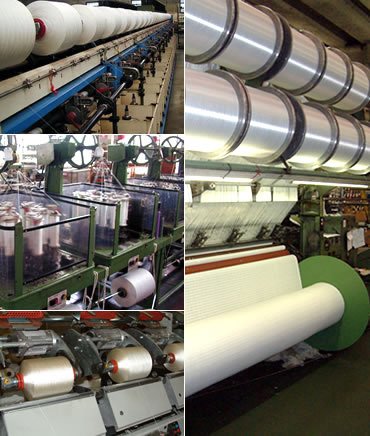 Cittadini spa has been working since 1980 in the current facilities in Paderno Franciacorta, in a very modern factory of 12,000 sm, surrounded by an area of 45,000 sm.
The company was moved to this site because of its expansion, complete production cycle and introduction to new markets.
Organized in the best logistic conditions, the company can count on several plants for nets weaving with and without knot and for the production of yarns, ropes and braids. Other machinery can carry out finishing workings (stretching, thermic fixing, dye, lubrication, waxing, spooling, etc) and final packaging. Each step is carefully checked, so that our products have excellent technical characteristics, top quality and long reliability in time.