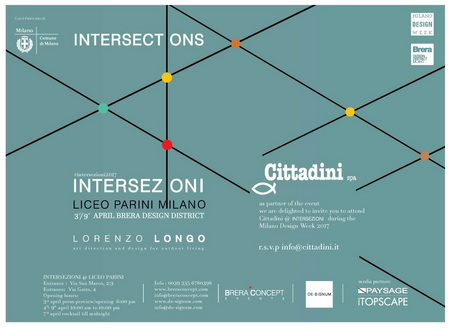 Cittadini spa is proud to have collaborated with the architect Lorenzo Longo studio for the event INTERSECTIONS during Milan Design Week - Brera Design District that will take place in Milan from 3rd to 9th of April 2017.
On this occasion Cittadini spa reinterprets with its nets volumes and living spaces, presenting the principles that have inspired the company to create social value and the philosophy that supported its steady growth, innovation and internationalization: "all the knots are strength points and all the meshes are strengthened by working together ", namely "centrality and value of every person, sharing of the objectives, synergy and solidarity support ".
The symbolism of the structure and dynamics of the nets neatly sum actually the need to create interaction of links and relationships in in the context where we work, home, work and social environment, to achieve a collective good. The net then becomes privileged structural model of mutual connection, matrix and flexible platform on which to create new responsibly shared spaces, combining creative freedom with the common interes.