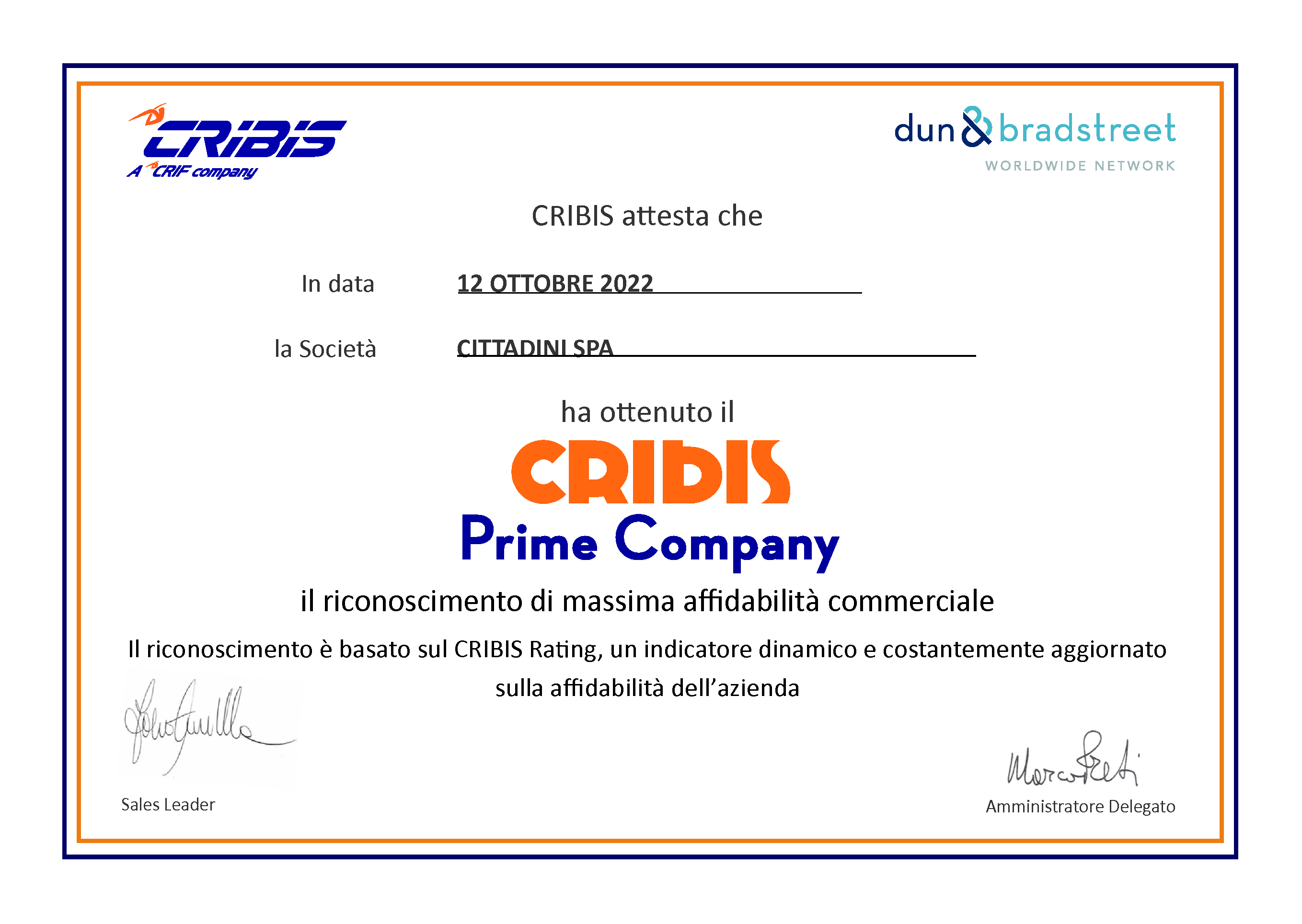 Award "CRIBIS Prime Company"
We are very pleased to announce that CRIBIS D&B Rating has assigned to Cittadini spa the prestigious award "CRIBIS Prime Company " the highest economic business reliability 2022.
Cribis, a company specialized in providing business information on Italian and foreign companies, awarded us the CRIBIS Prime Company recognition, giving our Company the highest level of reliability as a counterparty to a B2B business transaction.
The CRIBIS Prime Company is a very valuable award, as each year it is given to only 7 percent of Italian companies, which number more than 6 million.
CRIBIS assigns this recognition using the CRIBIS D&B Rating, a synthetic indicator that uses a statistical algorithm and numerous variables, including biographical information, indices and balance sheet data, company seniority, payment experience, and the possible presence of negative information.
The CRIBIS Prime Company award is thus the highest level of assessment of an organization's commercial reliability and is issued only and exclusively to companies that consistently maintain high economic and commercial reliability and are virtuous in their payments to suppliers.
This important certificate is therefore a coveted confirmation of our Company's excellent level of economic-commercial soundness and a guarantee for all the companies that have chosen us as their business partner.